About Teen Agent: The Root of All Evil
Welcome to the official homepage of the OverClocked ReMix Project, The Root of All Evil. This album is an arrangement of the soundtrack from the Polish adventure game, Teen Agent. A handful of talented artists from the video game remixing community came together to create this album. The original soundtrack is by Radek Szamrej. Although the soundtrack is fairly short, there is a lot of diversity between each track, and the artists involved did their best to do justice to this great work.
The project began in August 2009, and was finished in early 2010. I remember playing through Teen Agent as a kid, and I had fond memories of the game and its soundtrack. I decided to find some friends in the OverClocked ReMix community who would be interested in "modernizing" the soundtrack. We wanted to do the material justice and make it sound as good as possible while experimenting, and expanding on these themes.
Enjoy the music, and try the game!
ORIGINAL SOUNDTRACK BY RADEK SZAMREJ
PRODUCED BY BRANDON STRADER

REIMAGINED BY

AUDIO FIDELITY - BILL CAKES

BRANDON STRADER - FLIK - OCRE

PROPHETIK - SUPERJOE

USA - VAMPIRE HUNTER DAN
Download
Album Tracks
Download Individual Tracks (Right-Click, Save Link As)
Bonus Tracks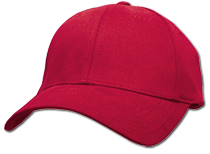 Notice
© Copyright 2009-2010 by the respective artists. All images and original compositions from Teen Agent are copyright their original owners.
Use of any of the content provided on this website is bound by the OverClocked ReMix Content Policy.

About OverClocked ReMix
Founded in 1999, OverClocked ReMix is an organization dedicated to the appreciation and promotion of video game music as an art form. Its primary focus is ocremix.org, a website featuring thousands of free fan arrangements, information on game music and composers, resources for aspiring artists, and a thriving community of video game music fans.